After the success of our first PwnTillDawn computer hacking event in Mexico City, we hosted in the same location the first PwnTillDawn Professional Edition, so even experienced professionals could have the opportunity to participate to our event!!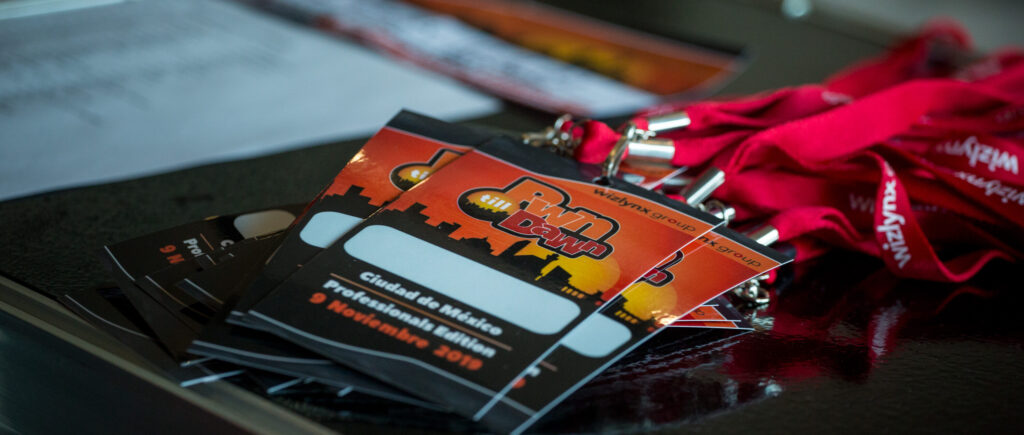 Many professionals showed up to test their skills and endurance during our 12 hours competition, but only three of them were able to reach the podium and go home with our 100'000 MXN prizes.
It was a hard battle with frequent changes in the top 10 positions. It was a very good mix of skilled participants, each one with different strenghts and weaknesses.
During the last hour, the scoreboard was hidden to the participants and the tension started filling the room. Some of them gave up while others managed to stay calm and kept trying and fighting until the end!!!
We are happy to announce that th3d00msly3r won the first place!!! Congratulations for this amazing performance! Well done also to aldorm and AgoraSecurity for securing the 2nd and 3rd place!
Congratulations also to all the other contestants! You are all winners and we hope to see you to next event.
Here is the Top 20 ranking:
| | | |
| --- | --- | --- |
| 1st: | th3dOOmsl4y3r | 1610 |
| 2nd: | aldorm | 1335 |
| 3rd: | AgoraSecurity | 1335 |
| 4th: | Oxjar8 | 1210 |
| 5th: | KidRev | 1035 |
| 6th: | ch405 | 660 |
| 7th: | d4rkrOo | 560 |
| 8th: | mambru | 560 |
| 9th: | \x38\x62 | 410 |
| 10th: | echo1 | 385 |
| | | |
| --- | --- | --- |
| 11th: | chepe | 385 |
| 12th: | s0ck3t | 385 |
| 13th: | N4xm34g | 335 |
| 14th: | fvalle | 335 |
| 15th: | zkvL7 | 310 |
| 16th: | Cybernardo | 300 |
| 17th: | ZEROLuis | 260 |
| 18th: | emilio_revelo | 260 |
| 19th: | tumbuk | 250 |
| 20th: | N1MUR41 | 235 |